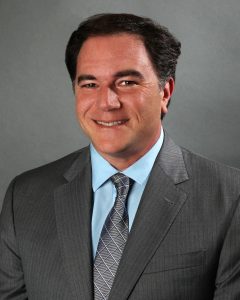 Kevin is a graduate of University of California at Berkeley and has a Masters in English Literature from DePaul University. Kevin Chroman, Esq. is a Loyola Law School graduate (2000), where he won the Mediation Advocacy award as a State-Wide finalist in the Mediation Advocacy Challenge Program.
Kevin has been an adjunct professor for five years at Loyola Law School, providing clinical experience to law students, and presently runs the Collaborative Mediation Clinic at Loyola Law School's Center for Conflict Resolution. The Collaborative Clinic has received the Los Angeles County Award for best new program.
Kevin is a Family Law practitioner, whose practice focuses exclusively on Collaborative Law and Mediation. Presently, Kevin is on the Board of Los Angeles Collaborative Family Law Association (LACFLA), is the Past-President of Family Divorce Solutions in the San Fernando Valley and has served on the State-wide Collaborative organization CPCal (Collaborative Practice California) Board, where he received the organization's Eureka Award for excellence in the field.
Kevin serves on the Family Law Executive Committee for Los Angeles County Bar Association. He is blessed with a wife and four children whom he loves, and they generally tolerate him.