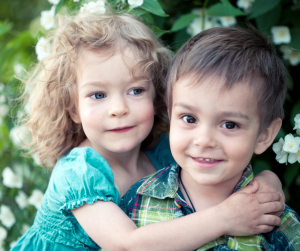 Getting a divorce is never easy, especially when children are involved!
When you choose the collaborative divorce process, it encompasses everyone's wellbeing and works with the family as a whole. It doesn't pit spouses against each other. Its goal is to learn to communicate with each person and mediate an amicable agreement for each spouse.
This process works as a team model, employing lawyers, mediators, divorce coaches, financial neutrals, child life specialists and psychologists — everyone on the team, including the couple, vow to resolve issues without going to court.
There are many ways the collaborative divorce process is pro-family and pro-child. Here are a few:
Children are priority #1 in the decision-making process
When the child sees their parents working together, the children have a healthier emotional outcome
Child life specialist and psychologist work with your children to process the separation and deal with the emotions that arise
Team members help encourage discussions to keep the process moving forward
Can help develop co-parenting plans such as future visitation, vacation and holiday plans
The collaborative divorce process is not a scorched earth model. It is more collaborative than contentious. By encouraging communication, the walls come down, and the family unit can move forward healthily.
The collaborative divorce process is an alternative dispute resolution method that can help you maintain your family unit while staying away from court litigation.
Our team of experts can help you and your spouse to develop a dialogue that will shield your children from the raw emotion that divorce brings.
At Peace Talks, our custody mediation and parenting plan mediation services assist divorced, divorcing, and never-married parents in working together to develop a child-centered custody plan and improve your ability to co-parent.
Contact us today to see how we can help both you and your spouse divorce in a way the keeps your family unit intact.
Note: This information is general in nature and should not be construed as legal/financial/tax/or medical advice. You should work with your attorney, financial, medical or tax professional to determine what will work best for your situation.