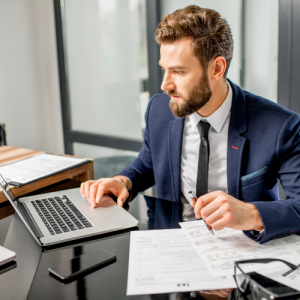 When you first start on the road to divorce, it can be very overwhelming. Who do you listen to, where do you turn for support, and how do you wade through the murky financial water that divorce stirs up?
During the collaborative divorce process, both you and your spouse will work with a team of professionals who, along with the both of you, have decided in good faith, to stay out of court and amicably resolve your divorce.  This team consists of lawyers, mental health experts (such as a divorce coach or a child specialist) and a financial neutral who all work together to find the best path forward for your family.
A financial neutral  helps couples take stock of their financial landscape and develop a financial plan of action that is agreeable to both spouses.  A financial neutral's goal is to help create an allocation of assets and income, and ensure that both spouses understand all of the financial interests for their family.
Here are a few items a financial neutral can assist with:
Navigate the couple's financial landscape
Discuss and advise on tax implications
Provide information that can help with the division of assets and allocation of income
Work with each client's lawyer to facilitate fair financial settlements
Due to their expertise and willingness to stay out of court, a neutral financial expert can be a vital part in helping your divorce get finalized quickly and be less costly than a litigated court-centric divorce.
At Peace Talks, our team has the experience and expertise to provide complete and accurate financial information, including tax advisement. We will work effectively with you, your attorneys, and other professionals to accomplish your financial goals in a collaborative environment.
Contact us today to see how we can help you and your spouse mediate a financial agreement that works well for both of you.
Note: This information is general in nature and should not be construed as legal/financial/tax advice. You should work with your attorney, financial, or tax professional to determine what will work best for your situation.