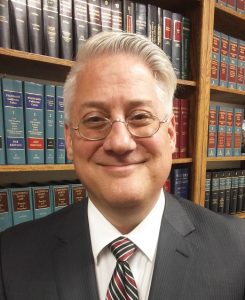 Ty Supancic
I went through a mediated divorce myself 20 years ago, and while it was better than going to court, it wasn't transformative. What I mean by that is we didn't learn anything about ourselves that would set us up to have better relationships in the future so that we could model the kind of relationship we wanted our child to have. I work with Peace Talks because this model provides a more transformative experience so that the divorce process can set families up to have better relationships in the future.
I help guide couples through the process, providing them with legal information and perspective regarding their rights and options. I work closely with the financial and mental health experts so that the couple have a 360 degree approach and a successful outcome.
I've worked as a family law mediator for 15 years, and as a Collaborative attorney for the last 10. I took my advanced mediation training from Ken Cloke at the Center for Dispute Resolution in Santa Monica and my Collaborative Training from LACFLA. I've written multiple articles for the Los Angeles Daily Journal and have presented multiple educational lecturers for attorneys and other professionals on the topics of family law and estate planning.
Licensed by the California Bar Association
An LA native and second-generation family lawyer, Ty enjoys hiking and traveling with his wife Kirsten as they are recent empty nesters.