by Stephanie Maloney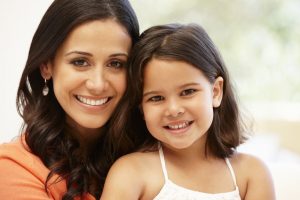 There's a lawsuit filed by the ACLU aimed at preventing families seeking asylum from being separated at the border. It's a cruel tactic implemented to discourage refugees from coming to America and if you disagree with this decision there is a petition you can sign on their website to stop this practice.
Split Custody, as it is referred to in divorces with children, is very rare in general because of the potential harm but percentage of responsibility comes up in many court-driven divorces. When the judge decides how the financial responsibilities should be divided it is not necessarily done by "cutting them in half". That court decision can have some seriously negative repercussions for at least one parent and ultimately for the children.
Maintaining control of the settlement process is one of the main reasons for utilizing a mediator and working towards a mutual agreement, rather than leaving it up to the court. You may not be risking custody but you might encounter what you consider to be a slightly "one-sided agreement" and end up in a financial bind. Let's remember that the judge may also come up with visitation schedules that present logistical nightmares for vacation time and holidays. "Who gets the kids for Christmas?" is a question that you will want to decide when necessary not a third-party adjudicator.
I do encourage you to make your voice heard, if you are so inclined, to stop tearing families apart when they've come so far by staying together.