by Stephanie Maloney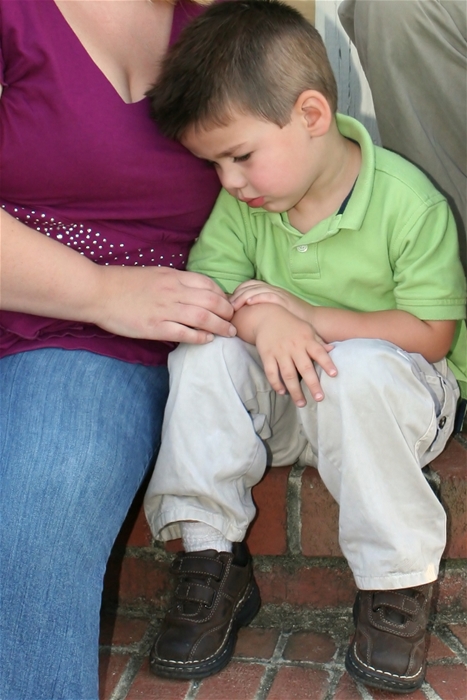 We were at a local demonstration piling our donation of blankets in with the flood of relief materials from supporters as frustration ran deep throughout the crowd. Our pics are on Facebook but I wanted to pass along some other ways for us to actually "do" something about this nightmarish situation.
This is from my friend Jonathan Verk cofounder of coParenter describe the trip:
75 neighbors, friends and community activists are on our way home from San Diego. And what an absolutely powerful trip it was!
We did it! We delivered 200 toys, blankets, necessities and other items to their children currently being held at Casa San Diego detention center!  By the Time we arrived at the detention center, we had basically no confidence that we would be let in. After all we've seen on the news- and everything we'd been told, we didn't even think they'd let us near the gate. Politicians, authorities—  even clergy haven't been let near the gate!  we were told by everyone not to bother.
But honestly… I'm not that great at listening.
We parked across the street, about 40 yards down the block. We were explicitly told that any sign of protesters would force the facility to put the kids in 'lock down', which- as it sounds, probably sucks. So, One of my fellow protesters and I walked two huge boxes and an envelope full of letters of hope, written by kids- to the kids on the inside.
We walked up to a very industrial looking, tarp-covered fence and very calmly rang the buzzer. Nothing. We rang again… nothing. We rang it 7 more times— and then started strategizing how we could lift the boxes over the fence and gently lower it down the other side.
And then they answered.
A soft voice with a Spanish accent asked "Hello? How can I help you".  We told them that we're just some kids from LA who came to drop off some toys, would they let us leave them for the kids….
Silence. A staticky click. And then the voice came back… "we'll be right out".
The lady (wouldn't give us her name) looked friendly but exhausted. Clearly, It's been an emotional, hard week for them (YES- the kids have it worse, but this poor woman didn't sign up for this insanity either).
We explained what we were doing and why we were there… and after a minute, she allowed us to brings the toys in. We weren't allowed to cross the property line (they were afraid they'd get 'caught' on their surveillance cameras letting us in) and we certainly didn't meet he kids. But we did share the letters and the toys and the blankets and the absolutely wonderful items that the LA community donated.
It was an amazingly joyous and spectacularly cathartic experience for everyone on the buses.
Thank you to everyone who helped make this 'Rally to the Border' so incredible. There's lots more to share, but right now I wanna get some shuteye.
Because tomorrow is another day…. we've got to get some rest… and fight on!
1500 people. 10k toys, books and other items. 75 people down to San Diego on 2 buses.
200 toys delivered to the kids of Casa San Diego!
Below is a link to a great article (Melanie Gleason) about sources of help that you can contribute to that also provide legal help "on the ground" along the border. This, especially as Gleason points out, "President Donald Trump's executive order on Wednesday trades family separation for indefinite detention of children."
You can call your members of Congress through the U.S. Capitol switchboard at 202-224-3121