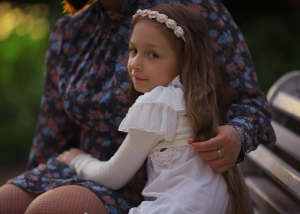 Couples can go back and forth arguing and blaming each other for their marriage falling apart.
When there are children involved, couples can take it to the next level by using their children as living chess pawns, moving them into a strategy that will work for one parent's divorce plan and not the other's. This is often called Parental Alienation.
We commonly see extreme alienation play out in litigated court divorces, where the goal is to pit the parents against each other, and the result is never win-win.
The term "Parental Alienation" is relatively new, but the act of alienating is not. Here are some signs to look for:
The children do not have one positive memory of you
Your child cannot seem to get emotionally close to you as they once did before the marital issues, and there is no evidence of abuse, neglect or poor parenting
Your spouse is drastically limiting contact with your child, virtually or in-person
The other parent is withholding their love of the child if they love you instead
They are telling your child that you do not love them or want to be around them
Your ex is forcing the child to reject you or stop contacting you
Parental alienation does not often occur when you use the collaborative or mediation process because the main goal is to bring both of you to an amicable emotional place.  The goal is to have respectful conversations and work towards a co-parenting plan that keeps your children's best interest in mind.
At Peace Talks, our custody mediation and parenting plan mediation services assist divorced, divorcing, and never-married parents in working together to develop a child-centered custody plan and improve your ability to co-parent.
Contact us today to see how we can help both you and your spouse divorce in a way the keeps your family unit intact.
Note: This information is general in nature and should not be construed as legal/financial/tax/or mental health advice. You should work with your attorney, financial, mental health or tax professional to determine what will work best for your situation.