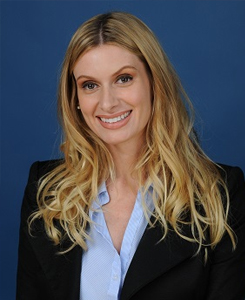 MEET AMY
Coach Mediator, Licensed Clinical Psychologist
Amy Reichenbach Video Introduction
"Mediation is not only a financially wise decision to minimize the cost of divorce, it's also a psychologically wise decision. This means it's the best way to maintain the emotional well-being of yourself and your family. When you choose mediation you have control over how the divorce unfolds. An outside party never gives you orders and you never have to agree to anything that you're not comfortable with."
Dr. Amy Reichenbach is a licensed clinical psychologist. She has special training in divorce mediation, custody evaluations, co-parenting as well as substance abuse and surviving trauma. She teaches co-parenting classes and maintains a private psychotherapy practice in addition to her work at Peace Talks. Her goals as a therapist mediator are to help clients creatively problem-solve, process emotional reactions as they arise, and provide education about the psychological effects of divorce on children and families. For Amy, mediation allows divorce to be accomplished while still maintaining her clients' sense of dignity and integrity.
PROFESSIONAL BIO
Amy has been a mediator with Peace Talks since April 2010. As a psychologist, she has diverse training and experience working with adults in various settings. She is well-practiced with various modalities and will customize your sessions to fit your unique needs and goals. Her professional specialties include: co-parenting and divorce mediation, trauma survivors, eating disorders, and weight management. She is trained and skilled in therapeutic techniques including CBT and DBT.  Amy values the quality of the therapeutic relationship and makes every effort to keep her sessions comfortable and safe.
Mediation Style:
Focus on what is best for everyone concerned
Address biggest fears and make sure they do not come to pass
Identify common interests and concerns
Emphasize letting go and moving on
EXPERIENCE & ACCREDITATION
Psychologist/Mediator, Peace Talks Mediation Services, Apr 2010-Present
Psychologist, Passages Malibu, May 2010-May 2013
Psychologist, coParent Solutions, Jan 2007-Jan 2010
EDUCATION
D, Argosy University
BA Psychology, University of Central Florida
PERSONAL BIO
Amy's personal values in Mediation are:
A divorce is not a moral failing and there should be no stigma associated with it.
Just because a marriage does not last forever does not mean it was a failure or had no good in it.
Moving past anger, blame, shame and guilt is essential if former spouses are to effectively co-parent.
Unhealed divorce wounds can poison the rest of a person's life, leaving them too broken to find the happiness they are leaving their marriage to seek.
All obstacles to peace can be overcome through understanding and new insights that often come with time.