Donna Encinas, Esq., Certified Family Law Specialist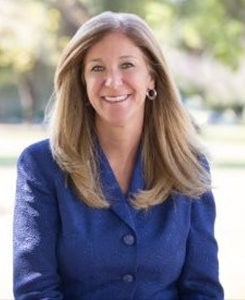 MEET DONNA
"One of the benefits of Collaborative process is that we work as a team to facilitate the divorce in a non-adversarial manner. In collaborative cases, we focus on problem solving, rather than on blame."
Donna M. Encinas is an understanding and compassionate Family Law Attorney & Mediator who strives to help her clients through the Family Law process with a goal of minimizing the emotional stress of a divorce. She is dedicated to helping clients reach amicable and reasonable settlements through consensual dispute resolution methods. Having been through a divorce, she understands how it feels when your financial future is undetermined, the lives of your children are at stake, and how important it is to maintain as much control over the outcome of your case as possible.
PROFESSIONAL BIO
Donna has been practicing family law exclusively since having been admitted to the bar. She has been a sole practitioner since 1998. Her goal is to peacefully transition families going through a divorce in a compassionate and peaceful manner. Through the Collaborative process, her intention is to help clients resolve their issues with integrity and respect. Donna hopes to change the way people divorce by transforming the process into a more constructive and solution oriented outcome. The Collaborative process focuses on problem solving and working jointly with other professionals in order to reach solutions that better serve the entire family.
Donna has been a volunteer mediator with the Los Angeles Superior Courts for the past 25 years, and has sat as a Judge Pro Tem in the Family Law Courts. Formerly, she served as an adjunct professor at Southwestern law School. Donna is a member of the Los Angeles Bar Association, San Fernando Valley Bar Association, Los Angeles Collaborative Family Law Association, Family Divorce Solutions of San Fernando Valley, and International Academy of Collaborative Professionals.
 EXPERIENCE & ACCREDITATION
Family Law Attorney, Law Office of Donna M. Encinas, 1998-Present
Adjunct Professor, Southwestern Law School, 2014-2018
EDUCATION
Juris Doctor, Southwestern Law School, University of California-Santa Barbara
BAR ASSOCIATION
ADMISSIONS
California State Bar
District Court of the United States
Central District of California Wisconsin State Bar
MEMBERSHIPS
Los Angeles County Bar Association - Family law Section
San Fernando Valley Bar Association - Family Law Section
PROFESSIONAL AFFILIATIONS
IACP: International Academy of Collaborative Professionals
LACFLA: Los Angeles Collaborative Family law Association
Family Divorce Solutions
Los Angeles County Superior Court - Volunteer Mediator
PERSONAL BIO
Donna has been practicing law for the past 32 years exclusively in the area of family law.  She loves to cook and bake, stays active with hiking and cross fit, and plans to travel more whenever possible.
Not sure if you want to have everyone's outside Peace Talks info listed or maybe link to it? She had it in her survey so thought it should be considered, so I left it in here.