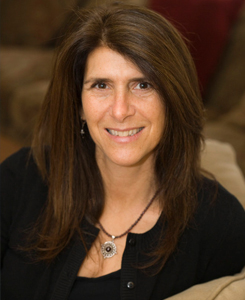 MEET MARCIA
Coach Mediator, Licensed Mental Health Clinician
"My role is not only to support and guide parents through the process of change but to facilitate and educate you to make your own decisions and better understand your family's unique needs."
Marcia Bronstein, LCSW, is a licensed psychotherapist specializing in working with children and families of separation and divorce.  Marcia has devoted much of her private practice to helping children and parents navigate and adapt to family changes, facilitating improved communication, problem-solving and resolving conflict. Marcia is an advocate of the mediation process. She believes in empowering parents to be in control of arrangements for their children and family rather than decisions being imposed upon them by the court.
PROFESSIONAL BIO
Marcia has extensive experience in Child, Family, and Couples Counseling, with 30 years operating her own practice in the San Luis Obispo area. As Owner of KIDS FIRST, she promotes and facilitates child centered divorce or separation; and provides counseling, education and consultation for divorced, divorcing or blended families. She has received special training in child custody mediation, and child-centered divorce.
EXPERIENCE & ACCREDITATION
Counseling, Psychotherapy, Mediation, and Consulting Marcia Bronstein, LCSW, 1991-Present
Owner, KIDS FIRST, Feb 2009 - Present
MSW, Clinical Social Work, San Diego State University 1986
BS, Child Development / Family Studies, Cal Poly San Luis Obispo 1983
PERSONAL BIO
Marcia attended undergrad and graduate school in Southern California. Before beginning her current career, she formerly worked as an elementary school counselor in the San Luis Coastal School District.