Natalie Rosenblatt, Associate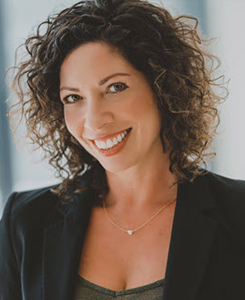 MEET NATALIE
"As a child of divorce, I understand the importance of minimizing conflict and keeping the children's best interests at heart.  That's why I am a huge proponent of mediation - it helps parents work together to make decisions for their family going forward and focus on what's truly important."
Natalie is the Executive Assistant that gets things done at Peace Talks. She manages administrative affairs for Peace Talks President Stephanie Maloney, creates and documents processes, and provides all the needed support to make sure everything runs smoothly for Peace Talks' mediator team and clients.
PROFESSIONAL BIO
Natalie joined Peace Talks in October 2020. Previously, she worked with coParenter, the first platform and app for separating and divorcing families to improve communication and receive help from an on-demand professional. A well-rounded professional, she had stints in the music industry with Shazam and Universal Music Group, and taught English in Rome, Italy.
EXPERIENCE & ACCREDITATION
Executive Assistant, Peace Talks Mediation Services, Oct 2020–Present
Executive Assistant/Project Manager, Hyphenus/coParenter, Sep 2016–Aug 2019
Office Manager, Executive Assistant & Event Coordinator, Shazam Media Services, Inc.. Nov 2013–Dec 2015
English Teacher, Alphabet English Language School, Oct 2011–Jun 2013
Executive Assistant & Group Event Coordinator, Global Digital Business, Universal Music Group, Sep 2007-August 2011
LACFLA Basic Interdisciplinary Collaborative Practice Training, 2021
PERSONAL BIO
Natalie is a Los Angeles native who has also lived in New York and Rome, Italy. She is a proud pup mom to her dog Molly and "Aunt Nat" to many. Some of her favorite things are dancing, tennis, boxing workouts, cooking, and travel.