Ty Supancic - Attorney Mediator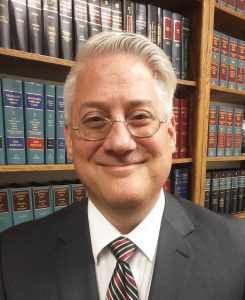 MEET TY
"I believe most families are better served by choosing their own outcome rather than having a stranger in a robe make decisions based on their "impression of the truth." My job is to guide those families through a process that is loving, kind, and respectful."
Ty is a family law attorney who helps guide couples through the process of divorce, providing a legal context for their agreements, and empowering them to craft creative solutions beyond the scope and ability of the court. Having been through divorce mediation himself, he brings a personal perspective grounded in what is best for individual families.
He believes in the power of Team Mediation to offer couples a transformative divorce process, where they can emerge at the end of journey as better communicators, better parents, and better parenting partners. This allows them to model the kinds of relationship skills they want their children to emulate, while minimizing the negative trauma and destruction that often accompanies old-fashioned litigated divorce.
 PROFESSIONAL BIO
 Before becoming a family law attorney, Ty represented talent as an agent and personal manager in the entertainment industry for over a decade. And rather than attend law school, which only serves to indoctrinate attorneys into an adversarial win-lose mindset, Ty became an attorney by reading the law like Thomas Jefferson and Abraham Lincoln.
He practiced Family Law first as a paralegal, and after passing the California Bar Exam, as an attorney. Ty is passionate about utilizing mediation to help couples lovingly reorganize their families while minimizing divorce costs. He practices only Consensual Dispute Resolution in all areas of Family Law, from prenuptials through divorce, including post-judgment modifications. With his unusual background, he brings a unique perspective to problem solving and client care.
Ty is a graduate of Ken Cloke's Center for Dispute Resolution, a multi-year participant in the Los Angeles Superior Court's "Settlement-O-Rama" program, and regularly serves as a Daily Settlement Officer in the Superior Court's Family Law Departments. He was voted a Super Lawyer "Rising Star" for 2018, 2019, and 2020. He's also a published author, frequent contributor to the Daily Journal, and popular speaker on Family Law and Estate Planning issues.
EXPERIENCE & ACCREDITATION
California Law Office Study Program
Admitted to Practice Law in the State of California
Advanced Mediation Training, Center for Dispute Resolution
LACBA Collaborative Training
PERSONAL BIO
Ty was born and raised in Los Angeles and the San Fernando Valley. He's a second-generation family law attorney/mediator. He has been happily re-married for almost 20 years, and his daughter is attending graduate school in Great Britain.