Teach Your Children Well By Treating Teachers Better
by Stephanie Maloney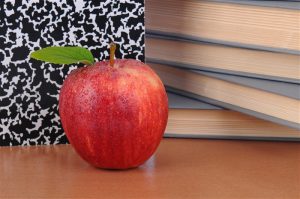 When Crosby, Stills, and Nash sang their song they had no idea that the people actually teaching our kids were in danger themselves.
They may have to start a "Fund Me Page" for Arizona where the teachers are on strike to force the lawmakers that voted for tax cuts, to increase funding for the schools not just for salaries. One of the teachers was quoted as saying her district's schools have worn out central air conditioning and fire alarm systems: "The fire alarm system now at (one) school goes off so often the students are starting to ignore it," What a headline that story will make followed by the hollow cries of "How could this happen?" when a fire finally does break out. Please contribute if such a fund appears.
This caught my attention because there has been an increasing number of voices being raised at local levels about any elected position that influences decisions about education. Even here in California, we are going to have to pay attention to those local elections at the bottom of the list. It's a little like eating our "civics" vegetables but I am determined to teach my kids that primaries and mid-term elections are of the utmost importance for a "healthy body" of voters.