Tips on How to Tell Your Children You Are Getting a Divorce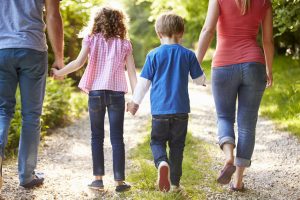 One of the hardest moments in a divorce is sharing with your children that you and your spouse will be separating. It's so hard to know how to start and have such an awkward conversation.
Here are some tips we like to share with our clients to help them in having this painful dialogue:
Make sure you are 100% sure that a divorce will be occurring prior to telling your children
Weekend mornings are a good time
The age of your children will determine how much detail will be shared

Keep it simple
Stay away from inappropriate information

Every family member should be present, including both parents
Keep a unified front
Let them know how much you love them and your divorce is not their fault and that you both are happy they were born
Share with them that you are still a family, just restructured
Let them know some of the future plans involving your divorce
Share with them that they will be living in two homes and will still see both of you regularly
Often in our lives, we are faced with life-altering conversations, and more often than not, it won't be black & white, it will be various shades of gray. This talk will not be a one and done, it will be an ongoing and evolving dialogue.
Our team of experts can help you and your spouse to develop a dialogue that will shield your children from the raw emotion that divorce brings.
At Peace Talks Mediation Services, our custody mediation and parenting plan mediation services assist divorced, divorcing, and never-married parents in working together to develop a child-centered custody plan and improve your ability to co-parent.
Contact us today to see how we can help you and your spouse handle this life-changing conversation.
Note: This information is general in nature and should not be construed as legal/financial/tax advice. You should work with your attorney, financial, or tax professional to determine what will work best for your situation.