Starting a New Year After Divorce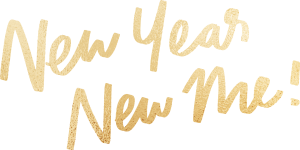 As 2019 wound down, and your divorce was finalized, you may find yourself asking many questions, some of which may be:
How can I make the most of 2020 as a new divorcee?
How do I grow my relationship with my children?
What is the best way to continue growing my communications with my ex?
My divorce was difficult, and I am not sure I can find a new me, what can I do?
These are all very reasonable questions for a recent divorcee to be asking of one's self.
Here are some things we suggest you do early on in the New Year to help you start 2020 off on the right foot:
Look at your new financial landscape

What adjustments need to be made asap?
What financial goals do you have for 2020?

Continue to work with your ex on how you communicate

During the collaborative divorce process both of you learned how to communicate with each other more effectively – put those newly found skills to work today

Develop your relationship with your children
Work on being your best you

Exercise daily
Eat healthy
Find ways to reduce your stress level
When you commit to working on your relationships with your ex, your children, and taking better care of yourself, 2020 can end up being the best year yet for you!
At Peace Talks, our co-mediation teams of attorneys, financial specialists and therapists can help you move forward in 2020 after your divorce has been finalized.
Our divorce mediators work with you to explore options, get the information you need to make good decisions, and assist both of you in reaching an agreement, while keeping both parties in control over their future.
Is divorce mediation for you?
Get started with our Quick Start FAQ or contact us today to speak with us or to schedule a free mediation orientation (310) 301-2100.
Note: This information is general in nature and should not be construed as legal/financial/tax advice. You should work with your attorney, financial, or tax professional to determine what will work best for your situation.