Creating a Financial Plan for Temporary Finances While Going through the Coronavirus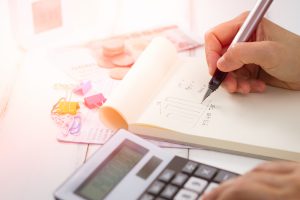 The novel coronavirus has not only sickened many, but it has also cut off our various income streams, and our financial security is at risk.
And if you find yourself in the middle of the divorce process, you may feel like you are drowning in this storm and all hope is lost for financial recovery, but there is hope and help!
Here are some action steps you can take TODAY to help find your financial footing during these unprecedented times:
Many companies are offering loan forgiveness, extending payment dates, and even reducing loan balances due to COVID-19
Don't wait until you are behind on your monthly bills, ACT NOW, CALL THEM TODAY!
Companies are trying to salvage what they can too, and making a deal with you for repayment is less costly for them than defaulting on delinquent payments.
Resist the urge to cash out your 401K, IRA and other retirement accounts
If you received a COVID-19 Economic Impact Payment, don't spend it on frivolous purchases. Spend it wisely to pay bills, pay down loans, purchase the essentials in life that are needed to progress forward.
Create a COVID-19 budget
The time is now to get ahold of your finances and create a budget – you will be thankful you did when all the shelter-in-place orders are lifted.
 "No for now, but not forever" should be your new mantra.
During these turbulent times, with so many unknowns, be kind to yourself, realize that we are all in this together and the tide will rise again!
The neutral financial mediators at Peace Talks prepare schedules that project cash flows, net worth, and tax effects of proposed divorce settlements. Putting that information in language you can understand helps you take the next steps.
Contact us today or visit HERE to book your FREE CONSULTATION to learn how our mediators can help you with your financial concerns.
Note: This information is general in nature and should not be construed as legal/financial/tax advice. You should work with your attorney, financial, or tax professional to determine what will work best for your situation.