Divorce Advice I Give My Friends
I've been a divorce attorney for 24 years (youthful appearance notwithstanding). As yo might guess, every single one of my friends (including Facebook friends) ask me for my advice when getting divorced.
I've written a couple of books about divorce, and that's where the official advice is. This is the unofficial advice.
Jedi Warrier, Use This Advice Wisely to Stay Trouble:
Wile E. Coyote Schemes: Your spouse may be plotting and being strategic like some sort of Divorce James Bond. But at the end of the day, it's a business deal and a parenting plan. It is what it is. Don't let your imagination run away with you.
You can keep costs (and suspicion, and plotting) down by:
1. Be organized. Make a notebook or set of folders with labeled dividers with all your financial records (recent ones, at the very least) and all tax returns you can find. Get a comparative market analysis for free from any realtor to estimate the value of your house and include that in your notebook. Also include a recent pay stub or two. Make your spouse a notebook, too.
Yes, you heard me right. Make a 2nd notebook for your spouse. No playing games. If you don't organize and copy the financial documents, your spouse's lawyer will, billing by the hour. Either you can make the notebook or your marital property will pay for having the notebook made (the attorney's fee comes from somewhere, and most likely that's your savings account). Yes, it sounds crazy. But removing the mystery from the finances will prevent a lot of arguments and legal wrangling.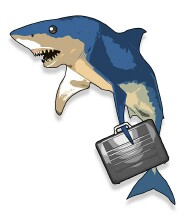 2. Don't get paralyzed by your emotions. It's natural to be upset during your divorce. If you find yourself too upset to make good decisions, ask for help, whether it's your therapist, best friend, clergy or family member. And even if you're feeling numb, it's easy enough to get a hole punch and a notebook and sit at your kitchen table and get this information together. You don't need all your faculties to do that, so it's a good activity for when you're feeling lost. Some really great free resources for keeping your sanity: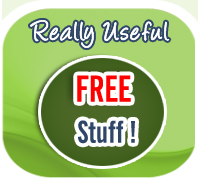 3. Don't take the bait: Your spouse will say things just to get you upset. Ignore it. "We aren't getting anywhere with this fight, so I'm not going to fight about it anymore. I hope we can work all of this out, though, eventually." Change the subject. Say that sentence as many times as you have to.
Eventually, your spouse will get bored when it's clear you aren't going to fight back. It's going to be very hard to do, but you must refuse to fight. When you behave differently than you have in the past, your spouse will wonder what's up and watching that might be amusing, so enjoy that moment and watch as your spouse adjusts to the fact that the old tricks don't work anymore.
4. Stay Sane. Take care of yourself. Exercise. Eat right. Make appointments with your therapist, make extra time for your kids (this is bonding time so don't talk about your spouse), play soccer or checkers (ideally with your kids), make hang out time with friends.
5. Finding that Special Someone: If you decide you want to meet someone, date or get laid, keep that plan to yourself. Seriously. It's actually better to wait to get involved in a relationship, but so many people start to date as soon as they can so I'm telling you that your spouse will not take this news lightly. Your spouse will go nuts if you're with someone else. I know that makes no sense, but it happens all the time. All the time. It doesn't matter if it's your spouse who found a new lover first or if he or she moved out and filed for divorce and you wanted to reconcile. Your spouse will still go bananas when they see you've moved on. I'm not saying don't do it. I'm saying don't let anyone find out.
6. My Friend Said: If your spouse talks about other people's divorces or what the lawyer has planned for you, ask:
How many years did that friend's divorce take?
How much did the divorce cost?
How much did your lawyer say that all of this would cost in legal fees? https://peace-talks.com/compare.php
Will your lawyer put it in writing their guaranteed result? And that it will be better than what I'm prepared to offer without having to go to court? Net of the legal fees?
You're safe with that last question—no sane lawyer will guarantee an outcome or total fee so this will force your spouse and his or her lawyer to have an honest discussion about the pros and cons of pursuing any given legal action.
7. Legal Advice from Your Spouse: I love that spouses try and give each other legal advice. Really? Since when did your spouse become a divorce lawyer? I thought he was a marketing executive