Setting Clear Boundaries in Divorce
Setting Clear Boundaries
Often, your marital or domestic situation does not meet the level of serious violence where you have to flee, but you are subject to consistent intimidation or abuse.
These actions are also a form of violence or battering, and also an indication of the deterioration in your relationship. Understand that when you are being victimized or attacked in some way, your children risk being hurt, too. Furthermore, you are showing them a dangerous model for their own future relationships, a type of behavior they may carry with them throughout their life and repeat as adults when they become involved in intimate relationships.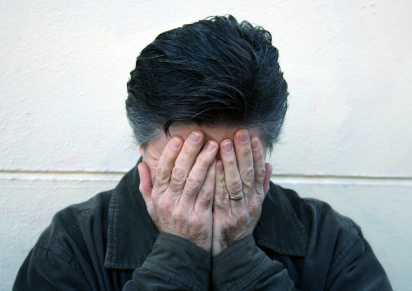 Establish standards now for how you allow yourself and your children to be treated. Click here for an informative article on boundary setting.
Some indications that your spouse, partner, husband or wife has gone too far include: getting angry at you when you disagree; punching holes in walls; throwing objects (aimed at nothing or at you); destroying belongings; threatening to hurt you or leave you for the purpose of intimidating you; physically preventing you from leaving home; putting pressure on you not to work when you want to; insulting or ridiculing you; becoming jealous of your friends, activities, or hobbies; making you account for your whereabouts at all times; using promises and lies to manipulate you or to get you to forgive their angry or threatening behavior; isolating you from friends or family; making you ask permission to go out or make a career move; and threatening to harm your possessions, pets, or children.
Do not allow behaviors that feel uncomfortable, frightening, or intimidating to become acceptable to you or your children in your home or anywhere. These behaviors are forms of abuse even if you do not fear for your safety.
Make it clear to your spouse that s/he can no longer try to control your life or your actions. If you do fear for your safety, you will need to take additional steps to guarantee your safety. Click here for information regarding protection orders and the protection order process, and here to familiarize yourself with Peace-Talks' mediation services. Finally, click here to download the PDF version of Peace-Talks brochure that provides a quick visual means to our family law and mediation services.
When Your Children Are Involved and Affected Children can be affected by parental violence in several ways. They can be physically injured during an incident between their parents; they can be traumatized by fear for their mother and their own sense of helplessness in protecting her; they can blame themselves for not preventing the violence or see themselves as causing it; they can be directly abused; and they can be neglected by parents who aren't caring for their kids properly due to the violence present in the parental relationship.
Studies show that parents fail to understand how often and to what extent children who witnesses parental violence or abuse are affected by it. Both mothers and fathers report that children are aware of abusive behavior less than the children report themselves when given the opportunity to respond.
You can also take advantage of a book I wrote in 2001 that offers a comprehensive outline of the divorce process, Your Divorce Advisor: A Lawyer and a Psychologist Guide You Through the Legal and Emotional Landscape of Divorce (Simon & Schuster/Fireside 2001).
There are free browsing and top 10 tips sections to help you at : http://www.yourdivorceadvisor.com . If you're seeking divorce or other marital information in Los Angeles, Beverly Hills, or the South Bay, visit https://peace-talks.com or call 310-301-2100.

If you're not near Los Angeles or Orange County, you can find a mediator near you at http://mediate.com.
For more information, visit http://www.makingdivorcework.com. Diana Mercer is an Attorney-Mediator, and the founder of Peace Talks Mediation Services, https://peace-talks.com. She is the co-author of Making Divorce Work: 8 Essential Keys to Resolving Conflict and Rebuilding Your Life (Penguin/Perigee 2010) http://www.makingdivorcework.com and Your Divorce Advisor: A Lawyer and a Psychologist Guide You Through the Legal and Emotional Landscape of Divorce (Simon & Schuster/Fireside 2001) http://www.yourdivorceadvisor.com and writes for the Huffington Post http://www.huffingtonpost.com/diana-mercer as well as her own blog Making Divorce Work http://makingdivorceworkblog.com .