Things Parents Should Consider When Divorcing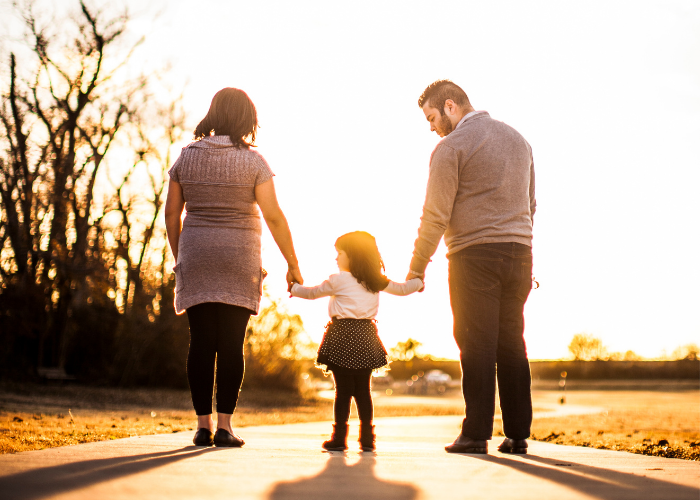 When you and your spouse decide it is time to start the divorce process, there are many things to think about and add to your to-do list. And when the marriage involves children, the stress really increases and it can feel very overwhelming.
Children can change the entire dynamic for divorcing couples. Instead of focusing on what is best for the adults, the process moves quickly to what is best for the children and how you can better help them adjust to this major lifestyle change.
When children are involved, we often speak to the couple about important things to consider when drafting a divorce agreement. Here are a few of them:
Children are very impressionable – do not use them as a pawn or speak down about your spouse to them
Sudden onset of behavior issues at school or home can be a sign your child is suffering from anxiety – reach out to a child life specialist
Try to find common ground with your spouse on parenting and educating styles
Work out how you both will handle visitation for summer breaks and holidays
Great co-parenting plans come together as couples learn how to communicate with each other through a divorce coach
Don't be against everything in the parenting plan. Each client should have small wins on what is important to them about parenting
Developing a parenting plan, with the assistance of family mediators and child life specialists, thru the collaborative divorce process can help keep your family intact after your divorce is finalized.
Our team of experts can help you, and your spouse develop an agreeable custody plan that includes how custody will be handled during the summer to ensure both parents have equal time to make precious summertime memories.
At Peace Talks Mediation Services, our custody mediation and parenting plan mediation services assist divorced, divorcing, and never-married parents in working together to develop a child-centered custody plan and improve your ability to co-parent.
Contact us today for a FREE CONSULT to see how we can help you, and your spouse find a co-parenting plan that works best for you both!