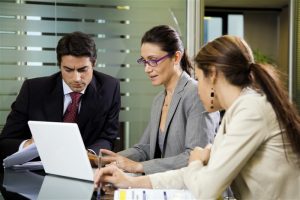 Divorce mediators can make or break a divorce agreement.
In order work with an effective divorce facilitator, you and your soon-to-be-ex need to vet them by asking a series of questions to determine if they can help meet both of your needs without going to court and draft a settlement that will be agreeable to both parties.
Here are several important questions to ask your divorce mediator :
How will they remain a neutral facilitator in this process?
What will occur if the mediator can no longer remain impartial?
What happens is the communication process breaks down and no progress can be made?
Is the first consultation free?
What is fee structure?
Any hidden fees?
Invoice by retainer or hourly?
How long to do they expect your mediation process to take before an agreement can be met?
Remember both you and your spouse have to live with the agreed upon settlement, not the mediator

Speak up if you have concerns

Mediation is not a walk in the park, it takes effort from both parties, ebbing and flowing with each to find common ground
When you are able to effectively work with a divorce mediator, both parties can make sensible decisions that will be mutually agreeable and benefit your family unit in a positive way!
At Peace Talks, our co-mediation teams of attorneys, therapists, financial professionals can help you and your spouse draft a straight-forward sensible agreement that works for both of you both now and into the future.
Our divorce mediators work with you to explore options, get the information you need to make good decisions, and assist both of you in reaching an agreement, while keeping both parties in control over their future.
Is divorce mediation for you? Get started with our Quick Start FAQ or contact us today to speak with us personally or to schedule a free mediation orientation (310) 301-2100.
Note: This information is general in nature and should not be construed as legal/financial/tax advice. You should work with your attorney, financial, or tax professional to determine what will work best for your situation.