How a Co-Parenting Plan Can Help You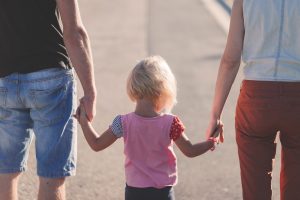 Divorce can be extremely emotionally draining on the spouses, but more often than not, the toll it takes on the children in the family is often overlooked.
But did you know your children's emotional well-being is a key factor when you and your spouse seek a divorce thru the collaborative divorce process?
During the collaborative divorce process a parenting plan will be developed that is equally agreeable to both parties.
Here are a few ways developing a co-parenting plan can help you and your family:
Keeps the focus on the children's best interests
Helps you make lasting, sound decisions about parenting, physical custody, and legal custody with enough flexibility to grow with your children
Tailors your custody agreement to your and your children's needs
Improves co-parenting and co-parent communication
Keeps you out of court, saving money, time and emotional toll
Parenting plans typically include decision-making protocols, a day-to-day schedule, vacations, holidays and travel, as well as other parenting issues like moving away.
Children thrive with consistency! They thrive in a safe environment where chaos is not often found. They grow and heal when they can see that they are not required to "choose" between their parents. The collaborative divorce process works not only with the parents, but the child as well to ensure their emotional well-being is taken into consideration.
Our team of experts can help you and your spouse to develop a co-parenting plan that will shield your children from the raw emotion that divorce brings. We will help you resolve your custody issues in a sane, sensible and fair way at a reasonable cost.
At Peace Talks Mediation Services, our custody mediation and parenting plan mediation services assist divorced, divorcing, and never-married parents in working together to develop a child-centered custody plan and improve your ability to co-parent.
Contact us today to see how we can help you and your spouse develop a mutually agreeable co-parenting plan.
Note: This information is general in nature and should not be construed as legal/financial/tax advice. You should work with your attorney, financial, or tax professional to determine what will work best for your situation.