March Against Madness-Madness Actually Responds
by Stephanie Maloney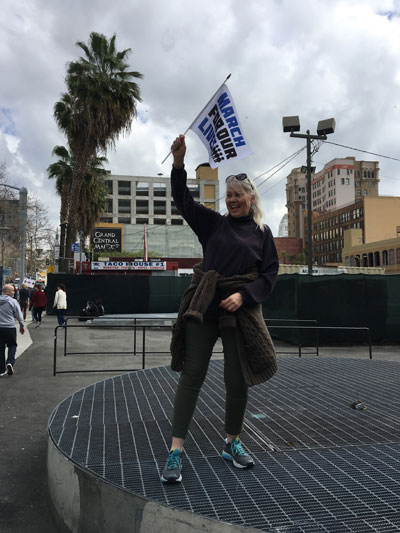 Imagine Frances McDormand outside your house of white with 500,000 walking, breathing, two-legged billboards demanding action about the killing of her child.
Apparently, if all politics are local, then all school shootings are now personal. Isn't it about time we all find some unifying spirit through these kids for actually doing something and isn't a pity that what's holding us back is people with a "philosophy" like that of Rick Santorum:
Former Pennsylvania Sen. Rick Santorum said Sunday that students would be better off "taking CPR classes" than marching for "phony gun laws.
"How about kids, instead of looking to someone else to solve their problem, do something about maybe taking CPR classes…so that when there is a violent shooter that you can actually respond to that," Santorum said on CNN's 'State of the Union.'
The onetime presidential hopeful, said participants in Saturday's nationwide March for Our Lives events were "passing the buck to their representatives when they should be preparing to respond to the next mass shooting".
This must be precisely what is enraging these "kids," when they hear the words "…the next mass shooting…" with the same echo of acceptance as if there is nothing that can be done. They are indeed "passing the buck" but it's going back to people that are supposed to paying the tab for safety not to the people hiding under the desks.
In cities across the globe people marched in support of common sense and as even The Pope had advised they shouted that we've had enough of parents burying children and children burying friends. In Denmark, for example, Finnish exchange student Iida Keskinen told CNN the idea that mass shootings have become the norm "…has really shook me…I wanted to make sure I had even a small impact in supporting this cause," she said.
Maybe if she were Norwegian Mr. Trump would listen.