Tax Breaks for the Divorced Circa 2019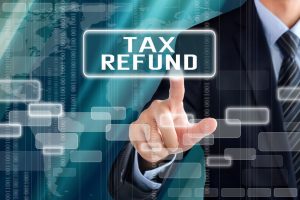 "Lower tax-refunds" has been a subject in the news a lot recently. It is something that that's a real issue for most people paying taxes.
The fact that less tax may have, indeed, been taken out doesn't soften the blow when that check is disappointing and deflated from previous years.
There are strategies available to help counter some of the unfavorable changes in the tax laws and your fiduciary advisor should be able you navigate through those options. Here are some ideas from Kiplinger that might help in forming a plan, to lessen the likelihood of a negative surprise next year.
If you're recently divorced, add your tax situation to the long list of complications you need to deal with. For starters, if you haven't already done so, you need to file a new W-4 form with your employer to increase or decrease the amount withheld from your paycheck.
It is perfectly legal for the noncustodial parent to claim one of these credits for a son or daughter if the other parent signs a waiver agreeing not to claim an exemption for the same child on his or her return.
Taxable alimony counts as compensation for the purposes of making IRA contributions.