Why You Should Hire a Divorce Mediator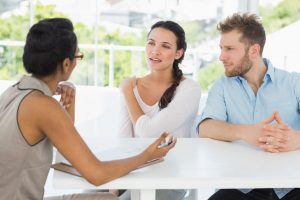 Life is full of twist and turns! Often, we don't know what road we should go down.
The "divorce" road is filled with enormous potholes that wreak havoc on custody, property, financial and emotional agreements. It's hard to know how to avoid these potholes.
One of the things that can help keep you on the right road is to work with a divorce mediator during these turbulent times.
An impartial facilitator can help you and your spouse come to a place where both of you can share your needs and concerns in a neutral environment to draft a mutual agreement to end the marriage.
The role of a divorce mediator is to be a neutral facilitator who helps people in conflict explore options, improve communication and find a settlement that works for everyone involved.
Here are several reasons why a divorce mediator should be on your team during a divorce:
Utilizing a mediation service is 90% less expensive than litigation
Confidential and private
Works better with your time restraints, not the courts
Tailored to meet your family's needs
You and your spouse can create an agreement over property and parental rights without destroying your family emotionally and financially
It is a sane, sensible, and affordable option to a costly divorce
Working with a divorce mediator can be the missing piece of the puzzle to help you navigate the road of divorce.
At Peace Talks, our co-mediation teams of attorneys, therapists, and financial professionals can craft a settlement that works for you and your family.
Our divorce mediators work with you to explore options, get the information you need to make good decisions, and assist both of you in reaching an agreement, while keeping both parties in control over their future.
Is divorce mediation for you? Get started with our Quick Start FAQ or contact us today to speak with us personally or to schedule a free mediation orientation (310) 301-2100.
Note: This information is general in nature and should not be construed as legal/financial/tax advice. You should work with your attorney, financial, or tax professional to determine what will work best for your situation.